November 7, 2015
There was a time, I have read a lot of articles in the Web, and a lot of them became not accessible anymore. Even more often than that a different situation happened: I have read an article sometime ago, and now, after a lot of years have passed, I want to read it again. But it's not available anymore: website is down, article have been deleted or something else.
What often helped me was the search through the Internet Archive, but at some point I got fed up with copying the address from the address bar, opening the Archive website, opening a search there and pasting the address there.
So I did the thing which, in fact, a software developer does: I have made a Firefox extension which performs those actions for me.
Open hijarian/wayback-for-firefox in GitHub
This extension adds a button to the browser toolbar. When you are on some Web address, pushing this button opens this address directly in the Wayback Machine of the Archive. Super simple, super specific.
If was, actually, very interesting to try writing something so different from everything I did before. And, of course, it was very intriguing to make something which would be published in the Web.
I even got 7 reviews!
Sadly, in 2019-2020 Firefox was changed significantly and the old extensions API was gutted. So the extension doesn't work anymore. Well, it works, but it's not installable in the newest versions of the Firefox anymore.
Not that it was a big loss, but it's a lot harder to show this work because of that.
Here's the screenshot of the extension in the Firefox developer profile.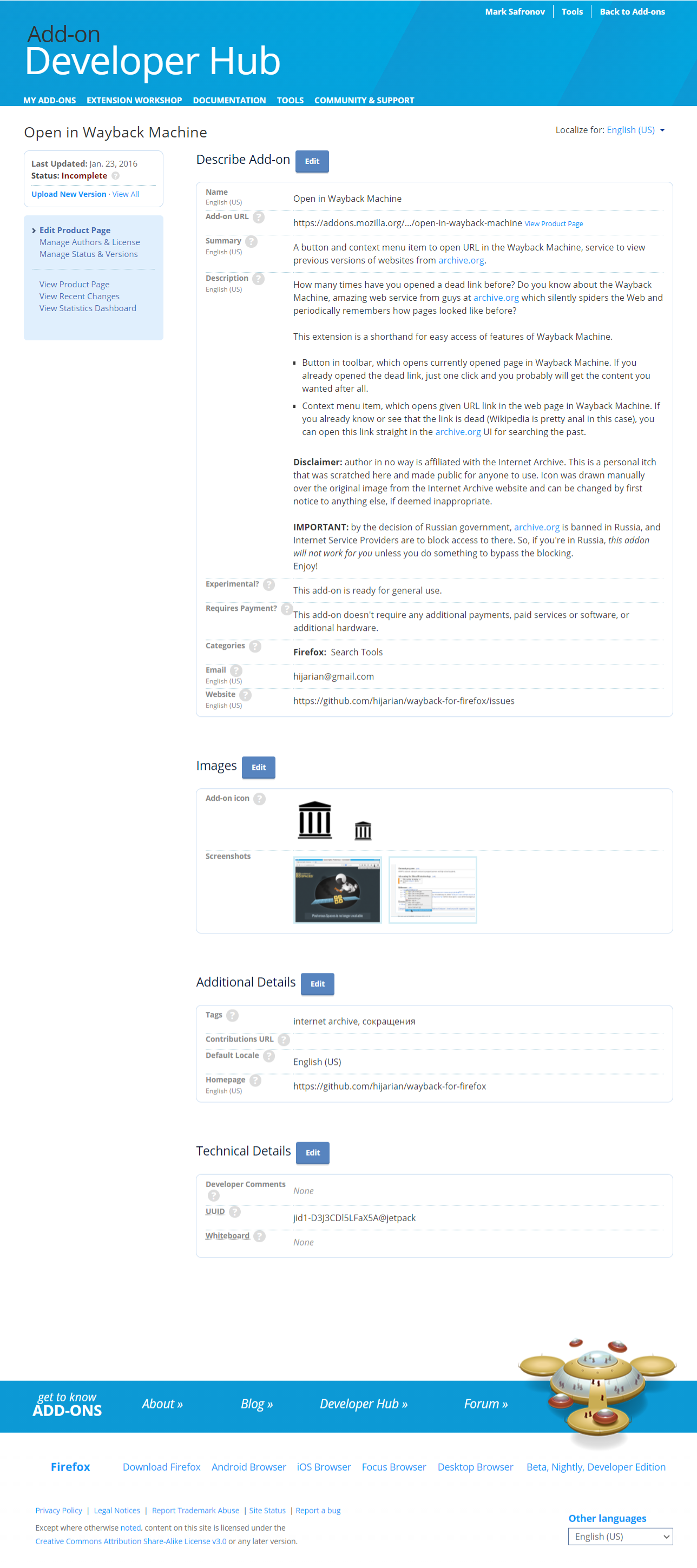 I could update the extension, in principle, but since the time I made that extension the native Internet Archive extension became a lot more convenient to use, and it does the same thing but better. So there's no need in my button anymore I think.